Virginia Capitol Connections publishes a variety of informational publications. Directories highlight the integral roles in the public policy process—the candidates, elected officials, staff, and lobbyists. Click Here to order Virginia Capitol Connections Publications.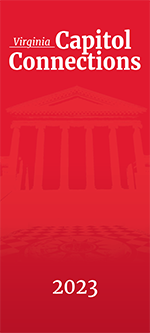 Virginia Capitol Connections
Latest issue of Richmond's most popular legislative directory, with photos, telephone numbers, fax numbers, addresses and birthdays for everyone you should know in Virginia government. Assistants and local legislative office information is also provided.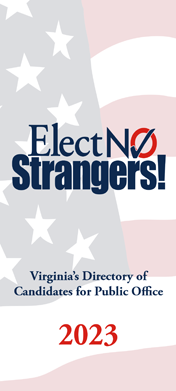 Elect No Strangers
Click Here to read the online version. This is a mid-year campaign directory, available in the fall. Know who and what will be on the November ballot. Click Here to order.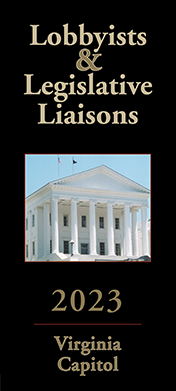 Lobbyists & Legislative Liaisons
This publication contains both registered lobbyists and legislative contacts for associations. Click Here to order.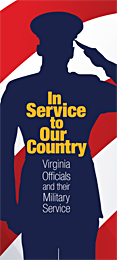 In Service to Our Country
Click Here to read the online version. This publication is a directory of Veterans in key Virginia government leadership positions.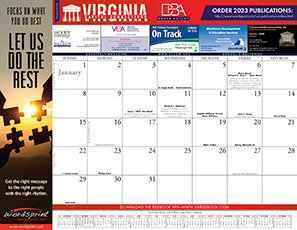 2023 Desktop Calendar
These are 22×17 desk calendars, they fit any standard blotter, 13-month with holidays, legislator birthdays, and major event dates.