Virginia Capitol Connections Quarterly Magazine
Current Issue
Also: See Mr. Speaker by James Turpin below ⇓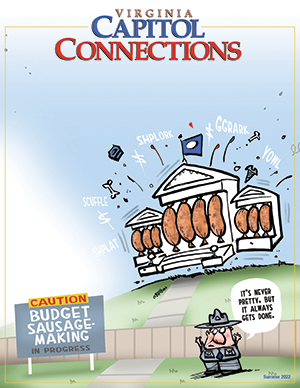 Growing up with a future Lieutenant Governor
By Katia and Janel Sears


I feel like we all grew up together. While she was getting her bachelor's at Old Dominion University, she would bring us with her to its daycare center, have at least one of us behind her as she rode her bike around Norfolk, and made sure we had every opportunity to be happy, thriving kids. She stressed the importance of education and every summer enrolled us in summer enrichment programs to ensure we didn't lose anything we learned during the school year.
Our mom originally voted Democrat, but about 30 years ago she found her beliefs aligned more with the principles of the original Republican Party. She's always had a heart for people, and she's seen what socialism did to her home country, and she doesn't want that for America.
The pride we feel in everything my mom has accomplished:
I'm most proud that she's the same person she has always been from day one. She's not easily swayed. You'll never see her sweat. You'll never force her to change who she is. That's because she's led by God, not by man. So anything anyone says about her, positive or negative, it doesn't matter. She knows who she is, and she knows whose child she is.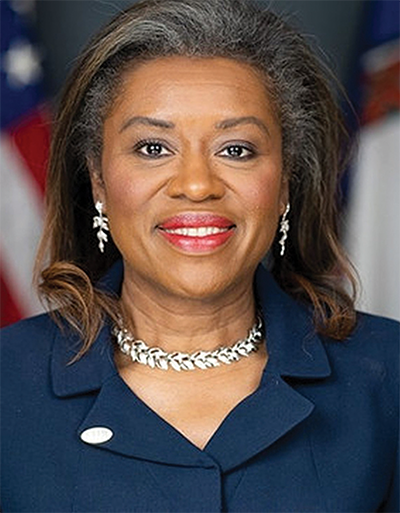 Our mom took us to a lot of cultural and educational events growing up. Throughout the week, she would read the newspaper and scan the Arts and Entertainment section of The Virginian Pilot to see what upcoming events were happening on the weekends. With three girls of close ages at home, Mom would select outings that she knew would appeal to our interests and enable us to get out of the house for the day. Some of the places Mom would take us were to the ballet, the opera, our neighborhood library, the many museums in and around Norfolk, the Norfolk Botanical Garden, and various cultural festivals such as African-American, Greek, and Filipino. She didn't wait for our school or for class field trips to give us these experiences, she researched and sought them out for her children because she wanted us to have those memories. The kind of toys that we had growing up were toys in which you could build things or experiment to find out how things worked. Sure, we had our Barbie dolls, playhouses, and plenty of time playing dress-up, but Mom wanted our minds to be active and engaged. A specific thing Mom did was to nurture our talents, and so when mom discovered that I could sing she again sought out a program or even a children's chorus that I could join and found one for me. From there, I had an audition at six years old with the Virginia Children's Chorus and sang professionally for about 10 years. A couple of years later, my sister would join that same chorus after Mom heard her singing in the house as well.
Mom has always said that her grandmother, our great-grandmother, was the one who got her interested in politics because, in Jamaica, politics is of great importance and is talked about at length around the dinner table. For my mother, growing up where the examples you have around you are people who look like you and whose profession is either as a doctor, lawyer, teacher, scientist, educator, or working professional, this causes you to believe that there's nothing that you cannot do as long as you are willing to work hard and educate yourself. Education has always been a foundational point of my mother's life, a grounding and rootedness for her, and so she strived to create those same opportunities for my sisters and me as well as the children of the Commonwealth.
For me, I'm often amazed at her boldness and courage, and her belief in her convictions. She does not allow what others might say or think of her to affect her purposes or her voice. If there's anything I am most proud of, it is the courage it gives me to also not be afraid to use my voice even if what I have to say some may not like. If what you have to say causes action or causes minds to change for the better or betterment of a thing, then speak boldly.
Katia and Janel Sears are the daughters of Lieutenant Governor Winsome E. Sears. Katia is a Senior Event Manager for military and government agencies. Janel is a stylist and personal assistant.
Mr. Speaker
By James Turpin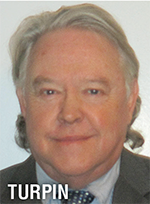 Standing on the dais in front of 99 other Delegates, Speaker Todd Gilbert is a commanding presence. Standing 6-feet-4-inches tall, Gilbert looks like a natural fit for one of the most powerful offices in the Commonwealth of Virginia.
With a ceremonial gavel the size of a medieval war hammer, the Speaker is the undisputed leader of the House, controlling the flow of legislation, ruling on questions of order and procedure, and appointing members to the various committees that separate the legislative wheat from the chaff every winter.
But the seat which puts him third in line for succession to the Governor's mansion isn't in his most natural role as Speaker, according to those who have worked with him for years. The former prosecutor turned defense attorney.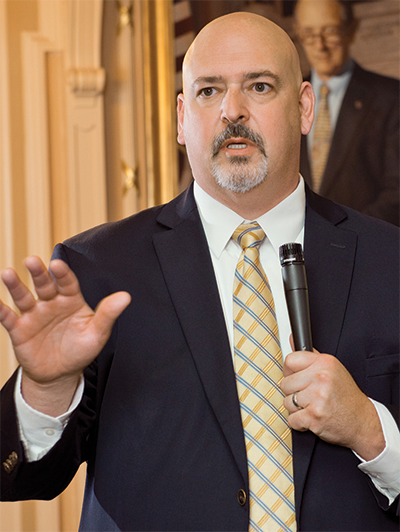 "Don't get me wrong, I love being Speaker. It's a great honor, and I'm proud of the trust that my colleagues have placed in me," Gilbert said, smiling. "But for someone who enjoys debate and the back-and-forth of the floor, it's kinda tough to just stand there and watch everyone else go at it."
There's a good reason for that: he's been doing it for a long time. At first as an attorney, then as a member of House leadership for more than a decade.
"If you've known Todd Gilbert for any length of time, you know he enjoys the back and forth of argument," said Garren Shipley, Gilbert's communications director. " Shipley first met Gilbert during his initial run for office in 2005, when Shipley was reporting for the local paper, the Northern Virginia Daily.
He covered Gilbert's political career for the paper before jumping into politics himself 5 years later.
"[Speaker Gilbert] may look like he could pick you up like a pro-wrestler and break you over his knee," he said. "In reality, he's one of the most genuine, quick-witted, and flat-out nice people you'll ever meet."
Gilbert entered leadership not long after he was elected to the House, first serving as a deputy whip, helping to round up votes — and keep Republicans in their seats when crucial votes came up.
The road to the gavel was long one. Gilbert joined the leadership team of former Speaker Bill Howell, R-Fredericksburg, as Deputy Majority Leader, elevated by then-Majority Leader Kirk Cox, R-Colonial Heights.
When Cox ascended to the Speakership, Gilbert was elected to step in as Majority Leader, a role in which he was tasked with shepherding the Speaker's agenda through to the floor and running the nuts-and-bolts operations of the floor.
Then in 2019, the wheels came off. Voters took their distaste for President Trump out on House Republicans, and for the first time in decades, Republicans were in the minority. Rather than serve as Minority Leader, Cox decided to return to the rank-and-file of the chamber, and Republicans once again elected Gilbert to be their leader.
It was in his role as Minority Leader where Gilbert had a chance to truly spread his wings. Minority parties in the House of Delegates are rarely allowed involvement in the day to day operations of the chamber, making it difficult to plan actions to fight legislation they oppose.
For Gilbert, though, the short-notice was an opportunity. Popping up at opportune moments (or terrible ones, depending on whom you ask), Gilbert brought his quick wit and legal thinking to bear on unwary Democrats more than once. The result was more often than not an end to debate, but not until he created serious consternation for the majority..
"Being in the minority was awful, and not just for the terrible legislation that came out of this House," Gilbert said. "We had hardly any tools to push back against bad bills. But it was nice to be able to pop up and argue against bad decisions before they happened."
Gilbert led Republicans for two years and multiple sessions, including the House's first virtual session during the COVID-19 pandemic. Then in 2021, after a great deal of campaigning and legislating, the winds changed again, and Republicans won all three statewide offices on the ticket and elected a Republican majority to the House.
That fall the winning Republicans gathered at a corporate office in downtown Richmond and selected Gilbert to be the next Speaker of the House. And while that vote and its eventual confirmation by the entire House of Delegates vested him with great power in office, it took away his ability to scrap with his colleagues.
"Todd is very good at working through a bill, figuring out what was good or bad about it, and then explaining the bill on the floor," said Del. Rob Bell, R-Albemarle, a long-time Gilbert friend. "He always loved the back and forth on the floor. Now he is watching the debate and we can almost see him wanting to step in and say something, but he's the Speaker, so he has to just listen."
For Gilbert, though, it's worth it. "We're doing good things for our constituents and the entire Commonwealth, and I could not be more pleased with the way our caucus has coalesced and governed this year."
If he's not holding the gavel, would he want to be back on the floor debating again?
"If I couldn't be Speaker? Maybe. Debate is fun," he said. "But I'm a lot happier actually getting things accomplished for Virginia."
James Turpin has worked at the Virginia General Assembly since 1976. He has held a variety of positions, including House Aide, Senate Aide, Caucus Director, Trade Association Executive, and Lobbyist. He is a graduate of the Virginia Military Institute and did graduate work at the University of Virginia.