Virginia Capitol Connections Quarterly Magazine
Current Issue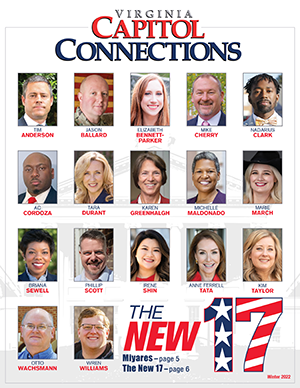 TIM ANDERSON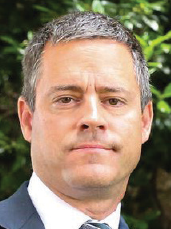 Tim Anderson is a highly respected attorney and small business owner who has called Virginia Beach home for over 25 years. He has been awarded Pro-Bono Attorney of the Year and is a two-time winner of the Legal Elite Award from Virginia Business Weekly during his law career. In addition, Tim serves as a Board Member of the Tidewater Bankruptcy Bar, a member of the Davis Corner Rescue Squad, and is a former Cub Scout Den Leader. Tim has always prioritized community service, having been part of the UpCenter mentor program and has been an active participant in the grassroots community.
Being the Delegate Elect for the 83rd District, Tim aims to fulfill his campaign promise of campaign finance reform. For far too long, we have seen out-of-control spending by out-of-state and out-of-touch special interest groups that aim to essentially "buy influence" in the Virginia General Assembly. This must come to an end.
JASON BALLARD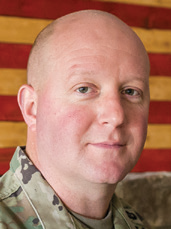 Jason Ballard is a husband, father, Veteran, attorney, and lifelong Virginian. Jason was born in Giles County in the town of Pearisburg. He graduated from Concord College with a BA in Political Science and BS in Management, and then he attended West Virginia University for law school, where he also met his future wife, Catherine. Jason currently serves on the Pearisburg Town Council.
While earning his law degree, the tragic events of September 11th, 2001 unfolded. Jason felt the call to serve his country more than ever, so he joined the U.S. Army Judge Advocate General's (JAG) Corps upon graduation. He began his military career with the historic 10th Mountain Division (Light Infantry) and went on to serve as the Senior Defense Council at Fort Knox, command the JAG School's Student Detachment in Charlottesville, and became a member of the 160th Special Operations Aviation Regiment (SOAR), famously known as the "Night Stalkers." Jason is a decorated Veteran having earned the Bronze Star, 4 Meritorious Service Medals, the Army Achievement Medal, the Army Commendation Medal, the German Armed Forces Badge of Military Proficiency, as well as the Pathfinder Badge, Parachutist Badge, and the Air Assault Badge. Jason also completed SERE school, which is widely regarded as one of the most physically and mentally challenging schools offered by the Department of Defense.
Jason has since left active duty but continues his call to serve in the U.S. Army Reserves as a Lieutenant Colonel. He is a trial lawyer and owner of his own firm. Additionally, he spends his spare time volunteering to coach youth basketball, football, baseball, and golf. He is an active member of the Veterans of Foreign Wars, Military Officers Association of America, and the Night Stalkers Association.
Some of Jason's issues of interest: healthcare, law enforcement, economic growth, broadband, and education.
ELIZABETH BENNETT-PARKER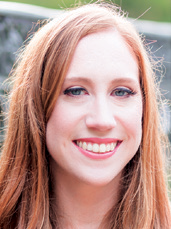 Elizabeth has served as the Vice Mayor of Alexandria since 2019, and is the youngest woman elected to City Council in Alexandria's history. Born in Alexandria to two Naval officers, Elizabeth is dedicated to serving her community. She is one of the co-leaders of Together We Bake, a nonprofit that provides job training and personal development programs for underserved women. She is the founder of Fruitcycle, a social enterprise fighting food waste and hunger.
Elizabeth currently serves as the Chair of the Operations Board of the Virginia Railway Express, the 13th largest commuter rail system in the country, and is a member of the Northern Virginia Transportation Commission and the Northern Virginia Regional Commission. She has served on the Community Criminal Justice Board, the Commission on Employment, and the United Way Regional Council. Elizabeth is ready to bring her experience as a nonprofit leader, small business creator, and local government official to the House of Delegates. In Richmond, she will work to expand access to child care, ensure equitable education opportunities, fight climate change, and build an economy that works for all of our residents.
MIKE CHERRY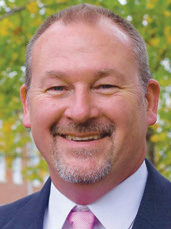 Mike Cherry is an educator, veteran, pastor, and Delegate-elect for the 66th district. Mike was born and raised in Rocky Mount, North Carolina. After high school, he joined the United States Air Force as a Loadmaster on C-141B and C-17A aircraft. During his 20 years on active duty, Mike continued to work on his education. He holds two Associate Degrees from the Community College of the Air Force and a Bachelor of Science degree from Liberty University. After retiring and beginning his career in education, he transferred to Regent University where he completed Masters in Education and Educational Specialist degrees. Currently, Mike is a Staff Pastor at Life Church and is Head of School at Life Christian Academy, a growing, thriving, fully accredited school in South Chesterfield and Colonial Heights. Mike is married to his high-school sweetheart Teresa and has two adult children. The Cherrys reside in Colonial Heights.
As a longtime educator, Mike is very passionate about our education system. During the COVID shutdown, he saw firsthand the disparity for people that did not have school choice. If we are going to have true educational equity and equality, school choice is the only way. Parents should have the right to choose what educational model is best for their student. Whether public, private, or homeschooled, the parents are the first line advocate for their student and should be given the means through vouchers or tax credits to choose the education model that is best for them. Mike also believes every child deserves a strong education regardless of zip code. As Delegate, he will continue to fight for our schools to get the resources they need and will prioritize legislation addressing the learning losses that our children have faced during the pandemic. He believes we should be giving every student the opportunity to reach his or her maximum potential.
NADARIUS CLARK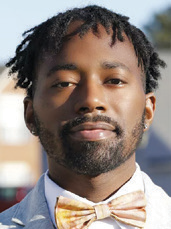 Nadarius Clark is a progressive community activist, organizer, and Democratic delegate-elect in the 79th district. He comes from a military family with a background in business entrepreneurship. Nadarius grew up in a strong faith community and his family attends Holy Light Church of Deliverance in Portsmouth. Born in Norfolk, he attended I.C. Norcom High School in downtown Portsmouth. He worked his first job at the age of 14 at his local 7-Eleven. After a house fire destroyed his family home in 2013, he went on to college and graduated from Virginia Union University, an HBCU in Richmond.
In 2016, after a KKK march disrupted classes at VUU, Nadarius co-founded the charter chapter of Generation Now Network, an organization committed to faith based activism, advocacy, and education. As a student leader at the Samuel DeWitt Proctor Conference in 2017, Nadarius rallied with leaders of the 1968 Memphis Sanitation Strike and he went on to lobby in Washington D.C. for comprehensive expansion to Medicare and Medicaid. Nadarius has organized to elect Portsmouth Mayor Shannon Glover, with the non-profit Virginia For Our Future, and the Virginia Democratic Party to help elect Congressman Bobby Scott, Senator Tim Kaine, and President Joe Biden.
AC CORDOZA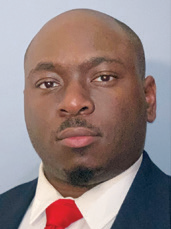 A resident of Hampton, AC Cordoza is a proud air force veteran who works in the engineering department at the shipyard maintaining network security.
AC's priorities in Richmond include: making our communities safer, improving opportunities for good paying jobs, and expanding education programs for Hampton youth.
TARA DURANT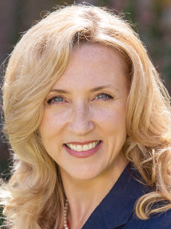 Tara resides in Stafford county with her husband and three children. Tara is an educator, and will be focused on education, transportation issues, jobs and the economy, and health care. She is looking forward to get to work for the people of the 28th District.
KAREN GREENHALGH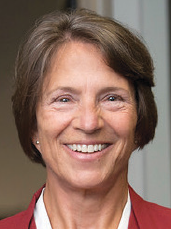 Karen founded and developed Heritage Woodworks Inc., a highly successful custom cabinet manufacturing facility, which has spawned several growing Virginia Beach businesses. Karen knows how to make businesses grow. She knows what it's like to be an employer and an employee.
After selling Heritage Woodworks, Karen devoted herself to community service. She chose to volunteer as a counselor for local crisis pregnancy centers, where her mother had been a volunteer. When Karen's business acumen was discovered, she was asked to join the staff as manager. While she streamlined the business operations and improved patient care, Karen continued to serve as counselor. The most rewarding aspect of her service was found in helping women who faced an unplanned pregnancy — for most women a crisis situation — by helping them make an informed decision and offering support no matter what they ultimately decided. It was a difficult but rewarding responsibility which created lifetime bonds with clients and shaped Karen's empathy for thousands of women in Virginia Beach.
Managing the medical centers included meeting regulations like HIPAA that mandate the privacy and security of patient information. Karen recognized the growing need for addressing privacy and cybersecurity risks in healthcare and started Cyber Tygr. In her continuing education, Karen earned three certifications:
Health Care Information Security Privacy Practitioner (HCISPP) – ISC2
Certified in Healthcare Compliance (CHC) – HCCA
Certified in Healthcare Privacy Compliance (CHPC) – HCCA
Karen's business quickly became a success and Cyber Tygr now supports leading edge organizations like Mayo Clinic and the National Institute of Standards and Technology (NIST). She often travels the US sharing cybersecurity best practices at national and regional healthcare conventions on behalf of the Department of Health and Human Services Cybersecurity Work Group. As a parent, Karen has experience with public, private and homeschooling. Karen was one of the first homeschoolers in Virginia with Home Educators Association of Virginia (HEAV). Both of her children attended universities and graduated with honors. Karen is not a politician. She has real world experience in creating jobs and solving problems. She has demonstrated a deep compassion for the most vulnerable in our community. Karen always exceeds expectations. Karen gets things done.
MICHELLE MALDONADO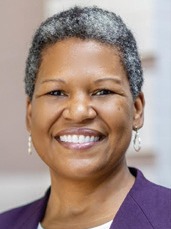 A long-time resident of the Manassas area, Michelle Maldonado is an entrepreneur, business leader, mother, wife, and bridge-builder who represents the people of the 50th District in the Virginia House of Delegates.
With a code of strong ethics, determination and vision, Michelle has spent over two decades supporting the development and performance of leaders across industries — ranging from teachers to corporate executives to law enforcement. She has worked in difficult environments to bring people together in order to achieve solutions for the greater good, including with partners such as the U.S. Customs and Border Protection leadership and agents as well as United Nations peacekeepers and humanitarian aid workers.
Michelle grew up in Massachusetts, Virginia and Texas and is the product of a family of firsts and of service as the daughter of educators and with every branch of our nation's armed forces represented. Michelle is not a career politician, yet she understands the issues impacting families around our Commonwealth. She knows how to work together to get things done. She knows what it means to support and take care of our community — especially during difficult and uncertain times.
MARIE MARCH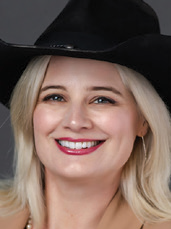 In addition to helping Governor-elect Youngkin get CRT out of our schools and breaking down other socialist, big government programs designed to control and manipulate rather than empower, I have my own list of agenda items:
Passing school choice legislation. Parents should have a significant say in what their children are taught and where they go to school, and tax dollars should follow the student.
Passing a Constitutional Carry law and repealing red flag laws. The 2nd Amendment gives all law abiding citizens the clear right to bear arms, and it is unconstitutional to allow a government official to confiscate guns without due process.
Defund Planned Parenthood and pass pro-life legislation.
Election integrity.
Limiting bureaucracy improves oversight on government functions. fiscal responsibility and budgetary restraints must be exercised at all levels of government. Tax money should stay in the communities, not go to special projects benefiting a few select friends of career politicians.
Protecting individuals and businesses from politically driven emergency orders mandating mask mandates, forced inoculations, and discriminatory practices.
Passing "Right to Try" legislation giving individuals more control of their medical treatment options.
Increased funding for law enforcement, and providing lifetime hunting and fishing licenses to volunteer firefighters, emergency responders, law enforcement, and veterans.
Repealing minimum wage laws in favor of free enterprise determining appropriate wage rates.
Mandatory drug testing for recipients of entitlements funded with tax dollars, and creating a task force to investigate and eliminate fraud in such programs.
Ensuring landlords are never put in a position where tenants don't have to pay rent but the landlord still has to pay the mortgage.
Locally, I will help our District with funding for roads and infrastructure and investments to help guarantee local produce and meat to market.
I, like the majority of voters, believe in free enterprise over socialist programs that seek to control. Fiscal responsibility and accountability for the government. Expecting the government to respect Constitutional limitations and freedoms. Pray for peace, but understand that peace is best preserved through a strong national defense. And, of course, faith in God, as recognized by our Founding Fathers, is essential to the moral fiber of this great country. I look forward to carrying these efforts forward in January as your representative.
BRIANA SEWELL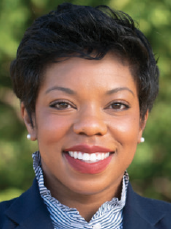 As the Chief of Staff to the Chair At-Large of the Prince William Board of County Supervisors, Briana has worked closely with all levels of government to facilitate an equitable vaccine distribution process across the 51st district. She will work to secure funding at the state level to establish a Prince William Health Department to better protect and inform residents and will strive to build back better after COVID-19. Briana understands that reducing unemployment, supporting our small businesses, increasing access to healthcare, and making reliable internet more accessible for every Virginian are the keys to rebuilding our economy and community after the pandemic.
PHILLIP SCOTT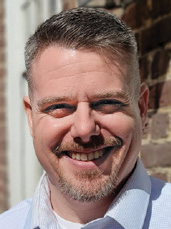 First and foremost, I am a Christian, a husband, a father, and a business owner. I am not just any dad; I am a dad to all girls, and this is an extra special blessing. I love spending time with them. I am a devoted husband to my beautiful wife, Elisabeth. She is my support and reason. Elisabeth gives me the encouragement I need to keep pushing forward and wisdom when facing challenging decisions.
I am a Virginian at heart, our great commonwealth will always be my home. I ran for delegate because our government has gotten away from the fundamentals and has had misguided priorities in recent years. We have a constitutionally mandated responsibility to provide a high-quality public education to our children here in Virginia. In the past year, many localities fell down on the job and didn't hold up their end of the bargain. All Virginians deserve access to high-quality healthcare, this issue is personal for me. My daughter, Brianna, faces severe health challenges and requires significant medical attention. I know how important it is to provide access to these critical services. At the same time that I am fighting to restore the government's end of the bargain on these necessities, I will stand as a brick wall against tax increases, working to keep more of your hard-earned dollars in your own pocket.
IRENE SHIN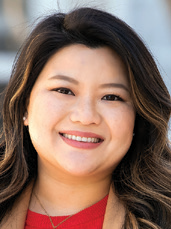 Delegate-elect Irene Shin represents the 86th District, which covers Herndon, Chantilly, Reston, and Sterling. Irene has been a longtime activist and advocate for policies that build a more representative and inclusive democracy. She is the daughter of Korean immigrants, and grew up in Burbank, California. She went to the University of California, Riverside as a Chancellor's Scholar and paid her way through college by waiting tables. Irene has the great privilege of serving as the executive director of a nonprofit dedicated to increasing civic engagement and voting accessibility, particularly amongst BIPOC communities, in Virginia.
Irene is most excited to be bringing back thoughtful, community-centered representation for the 86th District. She looks forward to defending the progress that's been made in Richmond and plans to champion working families like hers so that everyone can have a seat at the table. Her priorities include public education, caring for the most vulnerable in our communities, and ensuring that we are building a truly inclusive democracy that remains accessible to all Virginians.
ANNE FERRELL TATA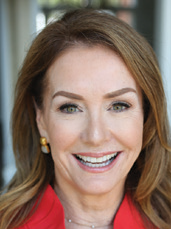 Delegate Elect Anne Ferrell Tata and her husband, former Naval officer Bob Tata, raised their four children in Virginia Beach. She understands the importance of plentiful job opportunities and pro-business policies that make the region's economic engine thrive. Anne Ferrell believes in putting people ahead of politics and is committed to leadership that listens to the voter and taxpayer.
As the daughter of an Army Chaplain and a school teacher, Anne Ferrell knows the importance of high academic standards in our schools and is passionate about promoting the safe quality of life in Virginia Beach by supporting law enforcement in their efforts to keep us all safe.
KIM TAYLOR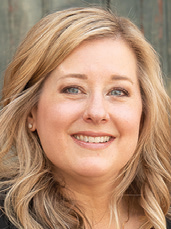 I'm a mom and a small business owner, not a professional politician. As a small business owner, I have operated two successful businesses for seventeen years. I'm proud that we support 18 Virginia families. I understand what it takes to build and support the economy by job creation and bringing needed services to a locality. I know what it means to sign both the front and back of a paycheck and the struggle of small businesses that are the backbone of the Virginia economy.
In my business, I'm accountable to customers and employees and daily tackling problems to create successes for both. I will be accountable and accessible to constituents in the 63rd when I'm elected as their next representative. I'm a proud mom of a public school student, who will soon graduate from a Virginia public university. Whether it's academic performance or a state-mandated curriculum, I understand the concerns of parents who have trusted their students to a failed public school system. From K-12 and higher education, I have navigated the public school system and successfully raised a child who will soon start her post-graduate career. We need accessible representation who understands the realities of life in Virginia, who will truly represent the values of the constituents of the 63rd. The great folks in the 63rd want a representative who cares about them and who will vote in their best interests. They don't want someone who votes according to their own agenda and partisan politics that produces empty policy and legislation with no real results.
OTTO WACHSMANN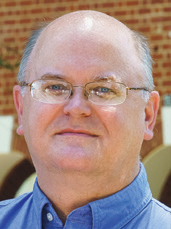 Otto Wachsmann was raised and continues to live in Sussex County while proudly representing those in the 75th District. He gained his pharmacy license upon graduating from the Medical College of Virginia-VCU School of Pharmacy in 1986 and later received his Doctor of Pharmacy degree from Shenandoah University in 2001.
He has practiced in community pharmacy, the pharmaceutical industry and academia. In 2003 he purchased Stony Creek Pharmacy from his father, which he owned until 2019. He presently lives on the family farm and works periodically as a relief pharmacist for a local community pharmacy. Otto and Judy, his wife of 29 years, have two daughters and one grandson. Otto is interested in increasing opportunities in rural Virginia to include, but not limited to, better access to quality healthcare, education, jobs and recreational activities for our youth.
WREN WILLIAMS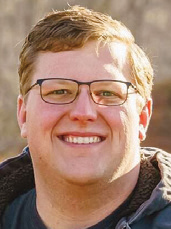 Wren Williams ran for office because he was tired of seeing communities in Southwest Virginia be forgotten by Richmond and Northern Virginia. His top priorities in Richmond include banning the teaching of Critical Race Theory from Virginia's public K-12 schools, securing Virginia's elections by passing voter-ID and other common-sense reforms, and standing up for his community's conservative values on 2nd Amendment and Pro-life issues. Williams is also concerned about improving the quality-of-life for the residents in his district — through bringing in more jobs and economic development, improving healthcare options (Wren's home county of Patrick currently has no hospital or emergency room), and expanding broadband and cell coverage for residents.
Prior to running for the House of Delegates, Wren Williams served as chair for the Patrick County Republican Committee. He revived it from being defunct to having over 100 members and becoming one of the most active Republican Committees in the Commonwealth, earning the Republican Party of Virginia's "Unit of the Year" award. Williams fundraised and spearheaded the effort to flip Patrick's board of supervisors and school board to Republican control during the 2019 election. And in 2020, he traveled to Wisconsin to help the Republican National Committee (RNC) and President Trump fight for election integrity in the courtroom. Outside of politics, Wren Williams lives in Stuart, VA, with his wife, Britt, where they own and operate Schneider & Williams Law Firm